Meet her at the Waldorf
On March 8, we are celebrating International Women's Day. The Waldorf Astoria Berlin would like to take this opportunity to put the spotlight on eight of our Waldorf Superwomen. Those personalities are representing all of our female heroes passionately living the "True Waldorf Service" every day. Every single superwoman has her own talents that make the Waldorf Astoria Berlin a unique place, enabling meaningful connections within the team and to our guests. Going to work day in and day out is so much more than just a job for them – our ladies are living their dreams.
We are so proud of each and every team member of the Waldorf Astoria and Hilton family, and our eight superwomen will represent a diverse and talented team. By introducing them we would like to draw attention to our female heroes behind the scenes, playing a huge role in the Waldorf Astoria success story.
Meet our eight Waldorf Superwomen!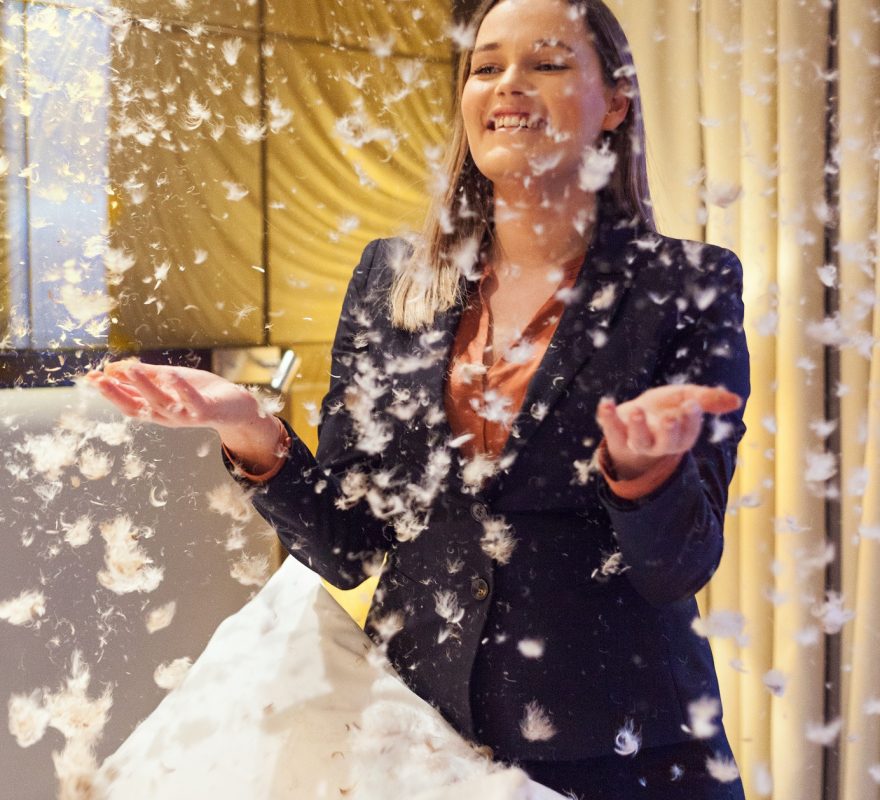 Eva - our Mrs. Clean
Is there anything better than the feeling of crisp-white sheets and a comfortable hotel bed? Meet Eva, the Mrs Clean of Waldorf Astoria Berlin.
Eva is originally from the Netherlands, and we were amazed by her open smile from day 1. When she joined us in 2019, it did not take long for her to be promoted to the youngest Housekeeping Manager the hotel ever had. With only 24 years Eva manages a team of 90, never losing her attention to detail and smile. Berlin in general, and the Waldorf in particular, quickly became her home away from home and her team a second family. What makes Eva happy every day? A hot cup of coffee waiting for her in her office every morning – what a great team!
Eva, you are a real Waldorf Super Woman, and we are so proud to have you in our team!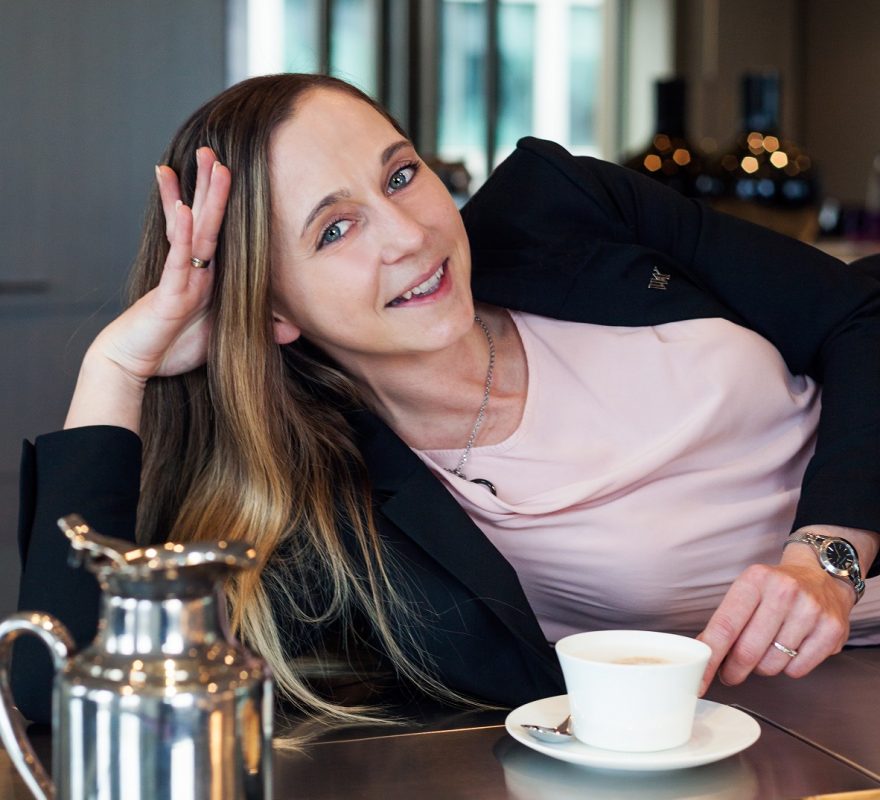 Our Austrian Shooting Star - Bettina
Bettina just recently became part of the Waldorf Astoria Berlin family, and we can hardly imagine a workday without her. Like a whirlwind, she does not only make sure that big conferences and events run smoothly – Bettina always has an open ear for everyone, and it seems that nothing can make her lose her balance. Originally from Austria, Bettina has travelled the world together with her husband Carsten who is the Chef of Waldorf Astoria Berlin.
As a real Waldorf Super Woman, she simply loves and lives hospitality and brought a warm breeze to our event locations and the hotel.
Thank you for being amazing, Bettina!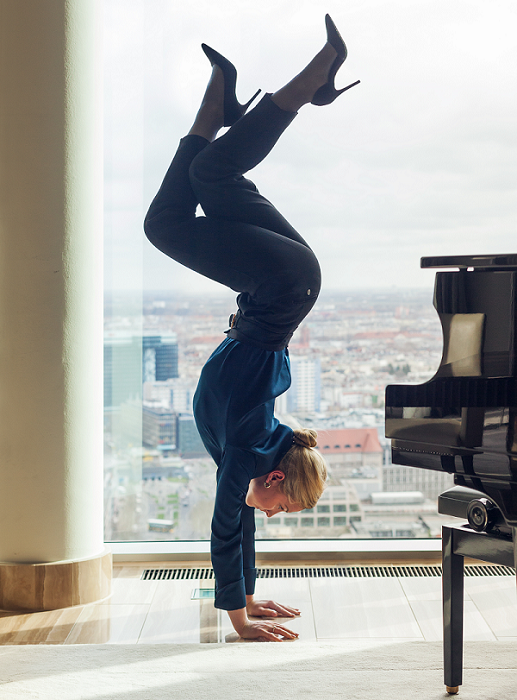 Fly high like Luka
Luka is literally one of the rising stars here at Waldorf, aiming high from the very first day. Everyone who knows Luka would not be surprised at all as she was a professional trapeze artist before starting her hotel career.
Having been the star of some of the big shows in Las Vegas she still attracts the spotlight naturally and amazes guests as well as the Waldorf team day in and day out. Some people would lose focus under these conditions, but Luka has not changed at all: She loves to put a smile on our faces and in her new role within the HR team she is supporting the Waldorf trainees and helping them to grow.  And who could be a better mentor?
Luka, you are a true Waldorf star, representing the Waldorf Super Women perfectly!
Waldorf's Angel - Aiyarin
Meet Aiyarin, one of our new Waldorf Angels! Incredibly enough, she just moved to Germany from Thailand about one year ago and speaks German perfectly already.
As one of our Personal Concierges here at Waldorf Aiyarin is putting a smile on our guest's face every day and making the impossible possible for them. When she learned about the many homeless people here in Berlin Aiyarin knew she had to do something and took cooking lessons to cook for people in need. We could not imagine anyone with a bigger heart and are so proud to have Aiyarin here with us.
Thank you so much for your dedication and kindness, Aiyarin!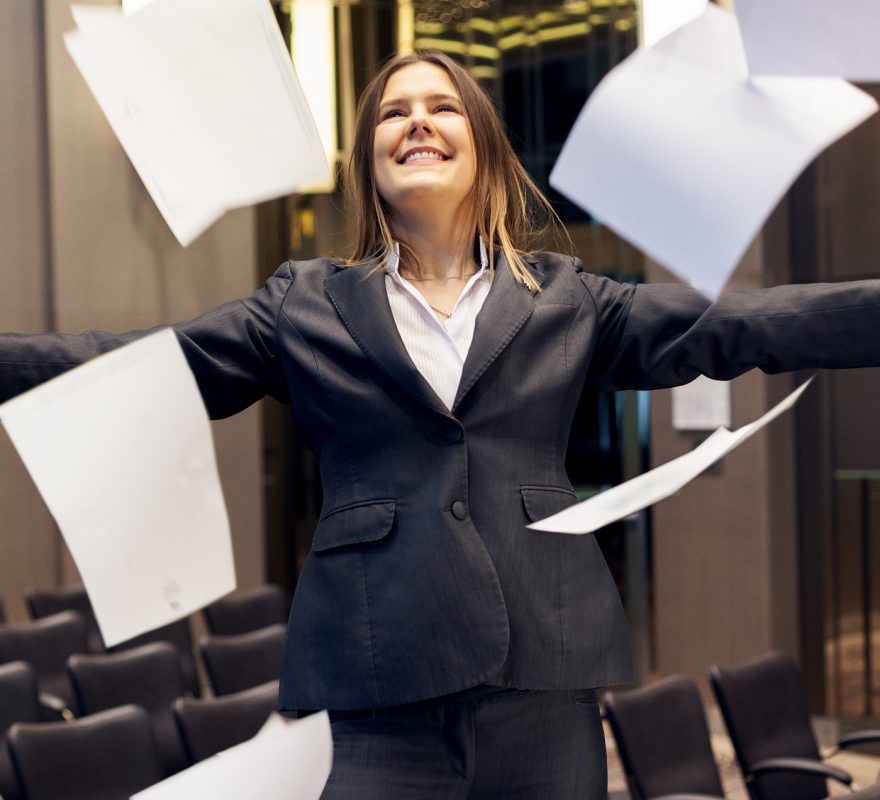 Shine bright like Anna-Lena
Two years ago, Anna-Lena started her apprenticeship here at Waldorf Astoria Berlin. Most of us here keep on forgetting that she is still an apprentice as Anna-Lena is just an allrounder.
She was a huge help in many departments and the Events Team is thrilled that Anna-Lena will be returning to their department. With a big smile on her face, Anna-Lena is not only a quick learner but confidently takes full ownership, looking after her own clients and events independently. She is recharging at local art galleries or by socialising with friends and it is great to feel a breeze of positivity whenever Anna-Lena crosses your path.
We cannot wait to follow you on your journey, Anna-Lena!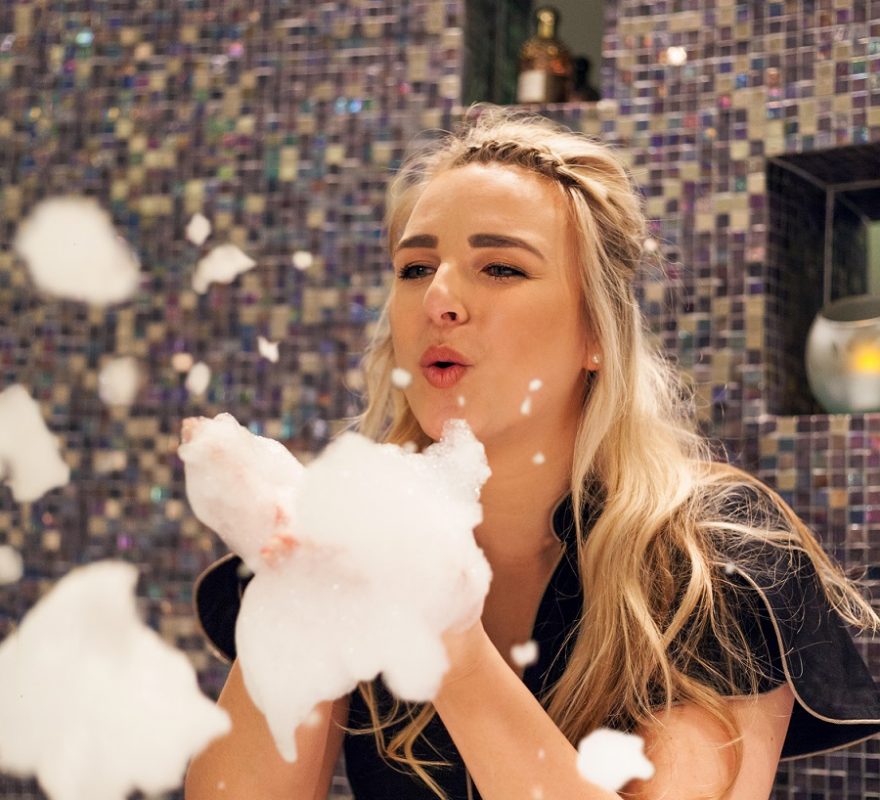 Mary-Ann - the smile of Guerlain Berlin
When Mary-Ann first joined Waldorf Astoria Berlin and Guerlain three years ago, she instantly felt the special magic of our Spa. Even though there was a lot to work on for her as the Spa Manager with her hands-on mentality,  Mary-Ann managed to set our Guerlain Spa Berlin up for success.
Thanks to her bubbly and open personality, she quickly became the heart of the Spa team – bringing fun and a passion for beauty to the fifth floor. After a short break in 2019, Mary-Ann decided that it was time to come back to her team, rejoining as our Assistant Spa Manager. She is so happy that this allows her to combine her passion for Guerlain with enough space to grow personally by studying.
Mary-Ann always emphasized how important it is for women to support each other – what a great Ambassador of our Waldorf Superwomen!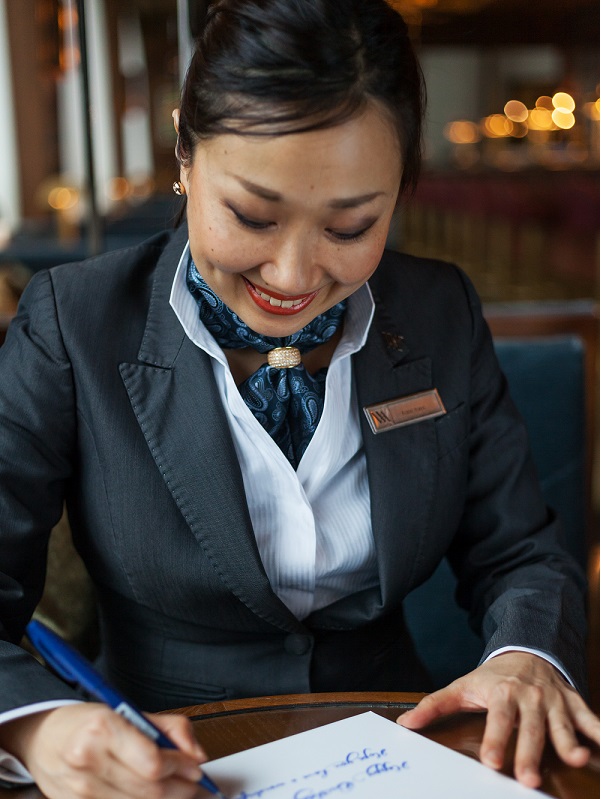 Kaori paints the colours of Waldorf
Kaori is one of the key members of our Personal Concierge Team smilingly representing the Waldorf Astoria to our guests. Originally from Japan, she is truly living the Waldorf Astoria values, with the "True Waldorf Service" leading the way.
Kaori took a course in Calligraphy amazing guests with beautifully handwritten cards and personal notes. Thanks to her calm and friendly personality it could not be any easier for her to make our guests happy. We were wondering where Kaori is taking her balance after being there for our guests day in and day out. She loves to recharge by painting and maybe one day she will surprise us with her own exhibition here at Waldorf Astoria Berlin?
Kaori, we love you for surprising the whole team with original Japanese sweets after your holidays – but more importantly, for being the sweet person you are! Thank you for everything you do!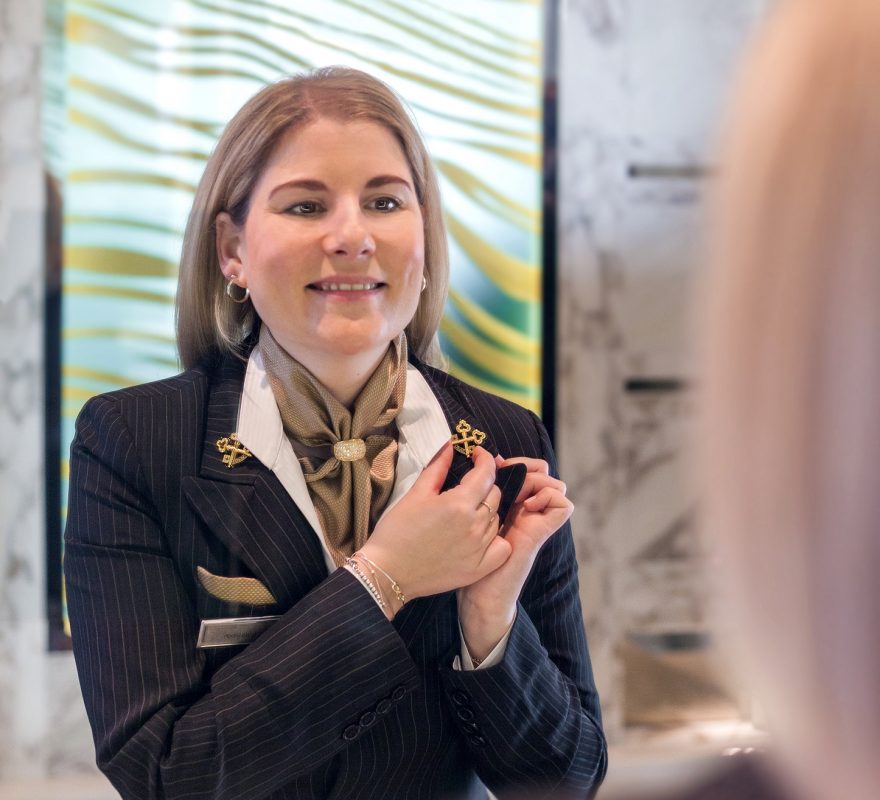 Linda - the face of hospitality
While more and more women become a concierge, there are still a lot more men than women choosing this career path. Linda is among the 3% of female concierges and was one of the first team members joining the Waldorf Astoria Berlin family in 2012.
As a part of the pre-opening team, Linda will never forget the magical moment when the hotel opened its doors for the first time. Ever since she is the best representative our hotel can wish for and a huge asset to the Waldorf family. By joining the renowned Les Clefs d´Or Association Linda made it to the list of the most successful concierges worldwide, becoming a powerful voice of Waldorf Astoria.
If hospitality had a face it would be you, Linda! We could not be any prouder to have you in our team from the very beginning, making the Waldorf Astoria Berlin this special place it is.